Alphastrokes Flashcards
Alphastrokes Alphabet Flash Cards serve as an excellent visual aid and teaching resource.
Demonstrate a correct stroke order before students practice writing a specific letter.

Students can motion a finger over a flashcard to practice the correct stroke order.
Great for games and activities.  For example, students can race to find the correct
starting position and/or motion the correct stroke order.
The Alphastrokes Alphabet Flash Cards Series includes the following:
113 high-resolution flashcards in PDF format, including …

uppercase letters

lowercase letters

uppercase and lowercase letters

numerals

punctuation marks

Each letter, number, and punctuation symbol includes …

horizontal placement lines

starting position

stroke direction arrows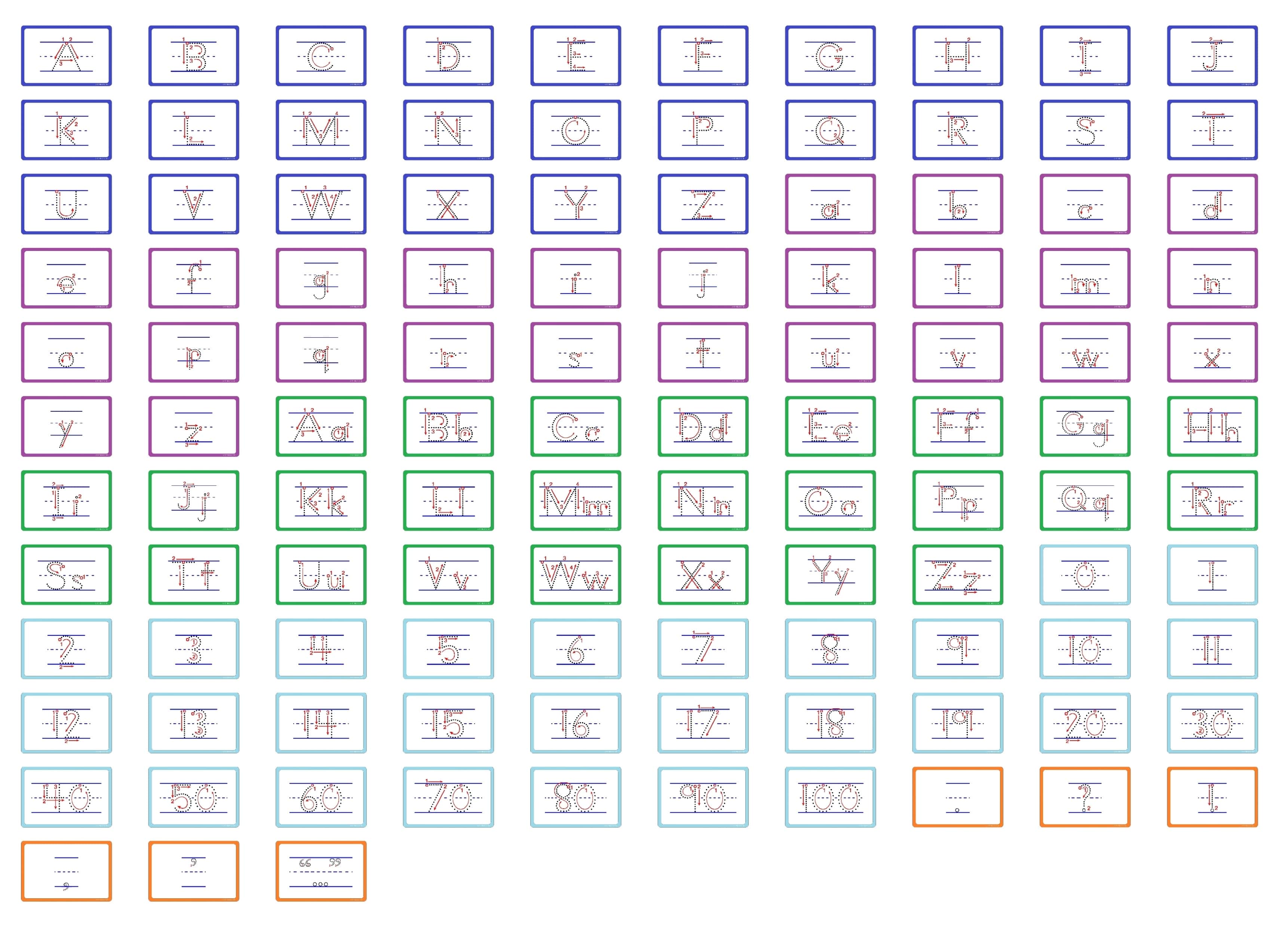 Alphastrokes Font   Alphastrokes Videos   Alphastrokes Workbook   Purchase Options